It's Officially one week in 2017 and almost a full year since the last time I wrote a blog… It's been a crazy, hectic, busy, Hell of a year, 2016. Lots of great new things have happened and definitely Lots of changes. The only thing is… Where do I begin? I suppose I'll just keep things simple and chronological, ya? I mean, why not? Ok then, it's settled! I will start with where I left off: February 2016!
Give me a second while I sift through my photos on my phone… Ah! Here we go!
I WON THE NEW YEAR'S EVE COSTUME CONTEST!! The theme was Super-Villains, as I believe I mentioned in the last post *cough, a year ago! cough* and I won best women's costume with my Harley Quinn Corset at Eric & Penny Dickerson's (Yes, The Eric Dickerson, from the Original LA Rams Football team in the 1980s) Annual New Year's Party! Eric & Penny graciously gifted me with a two-night stay at the La Quinta Resort and Club in La Quinta, and boy was it a dream! Drew and I had an absolute blast during our stay, and it gave us an opportunity to both celebrate Valentine's in style and see a property in Joshua Tree that we considered for a future celebration of sorts.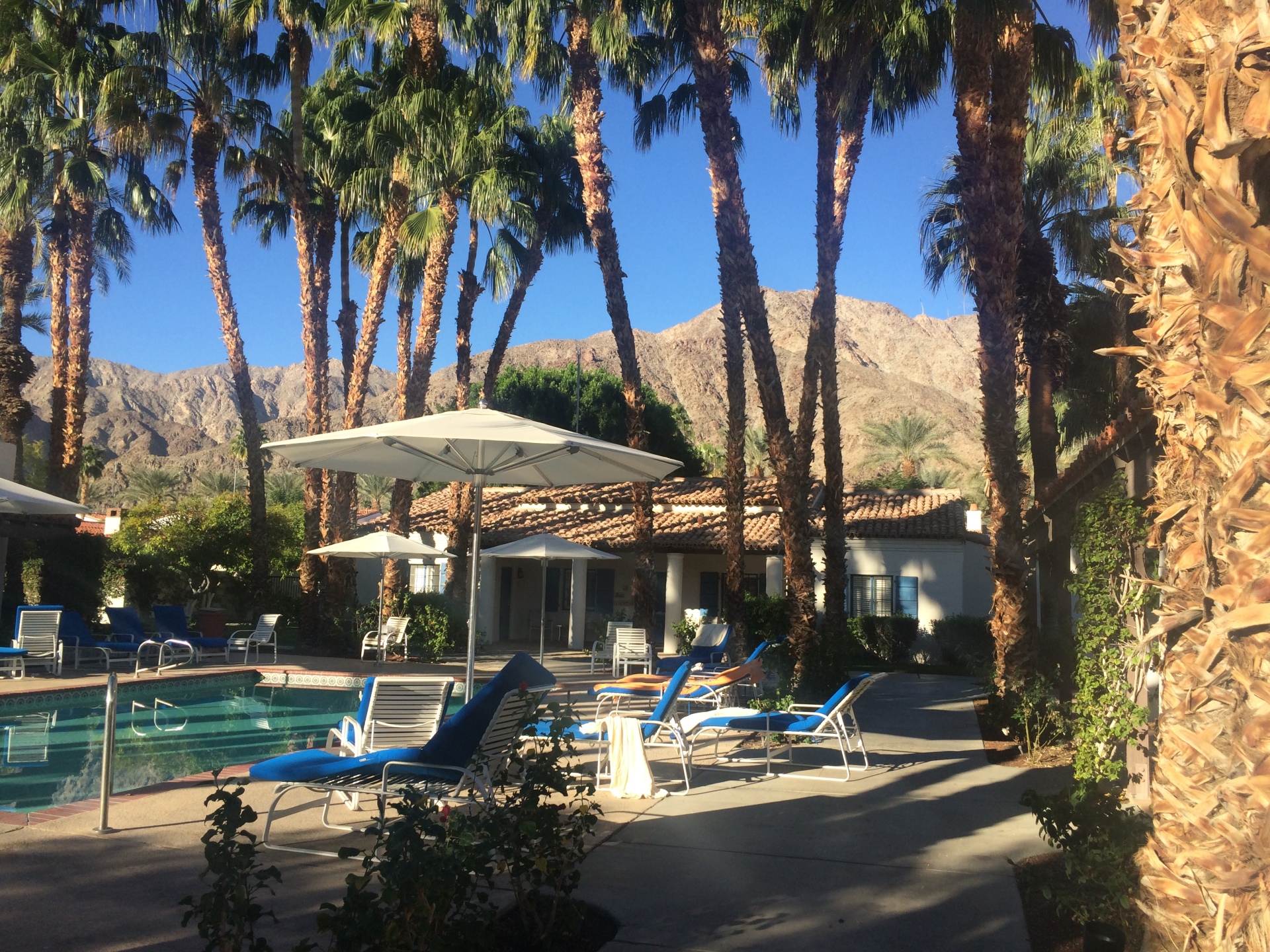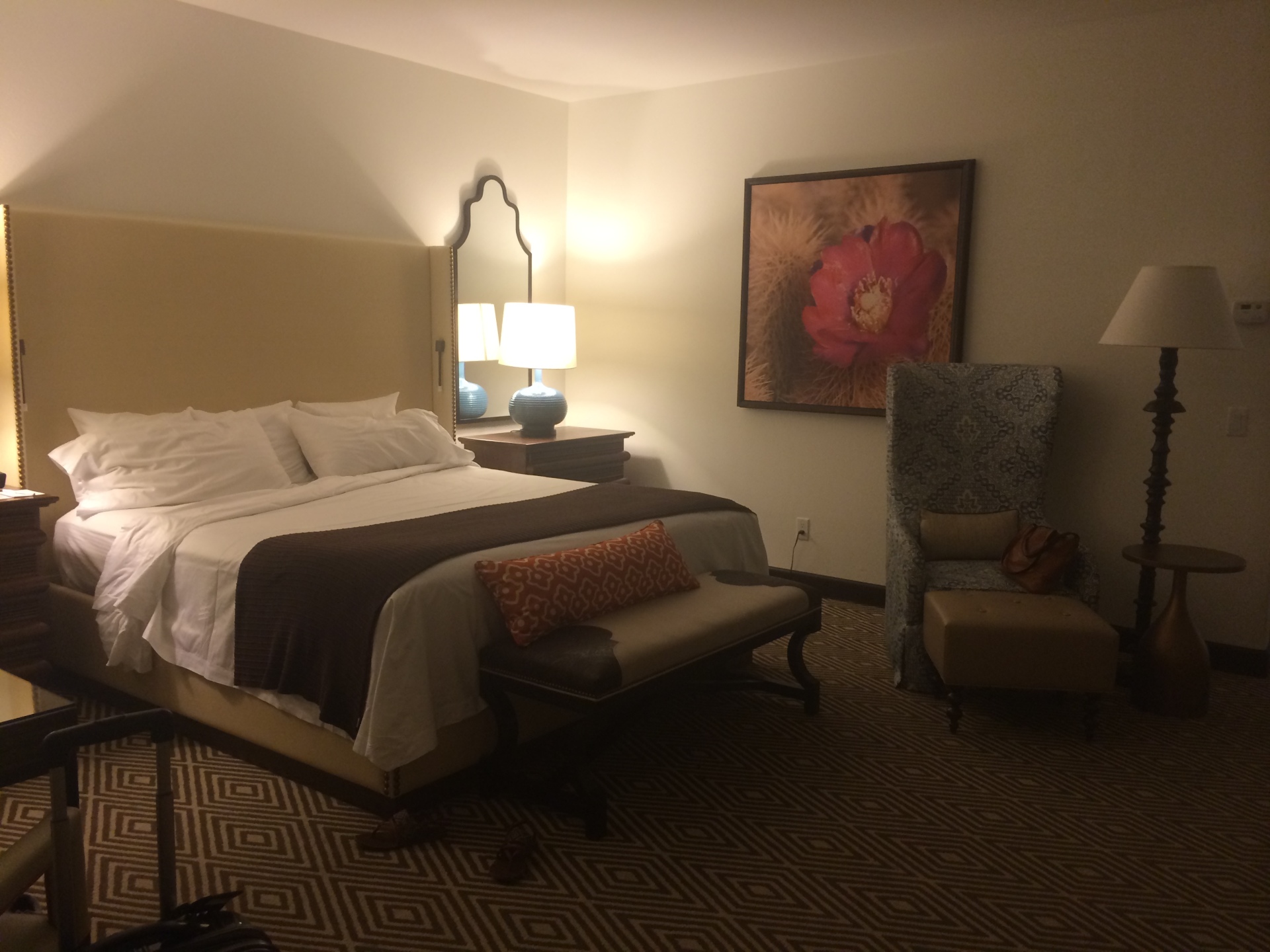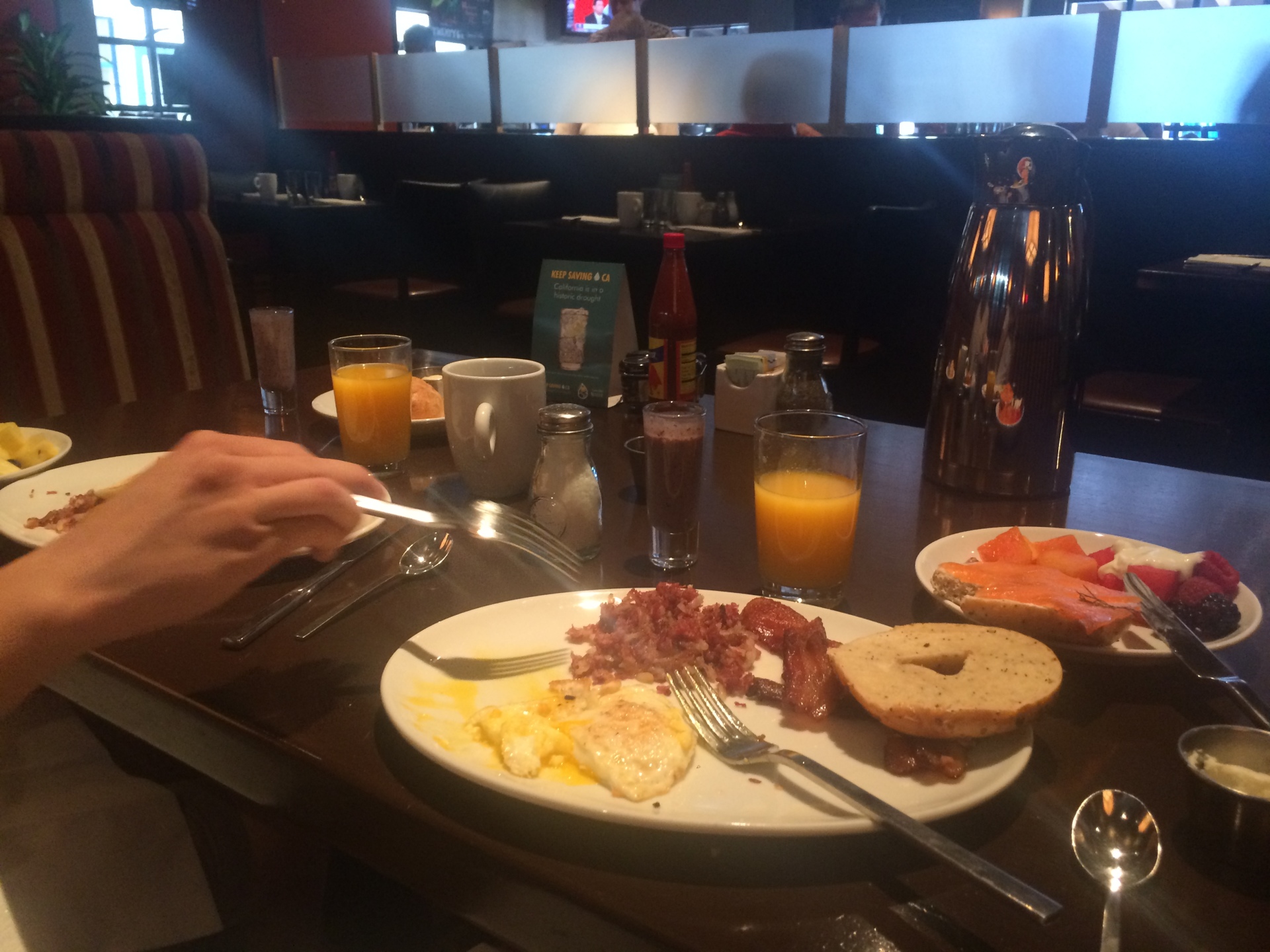 Mmmmm that breakfast was gooood! And that view, my goodness! The desert is just so beautiful to me, it's one of my favorite places to visit, I don't know what it is! So, while we were driving through the desert I have an idea for a short photoshoot…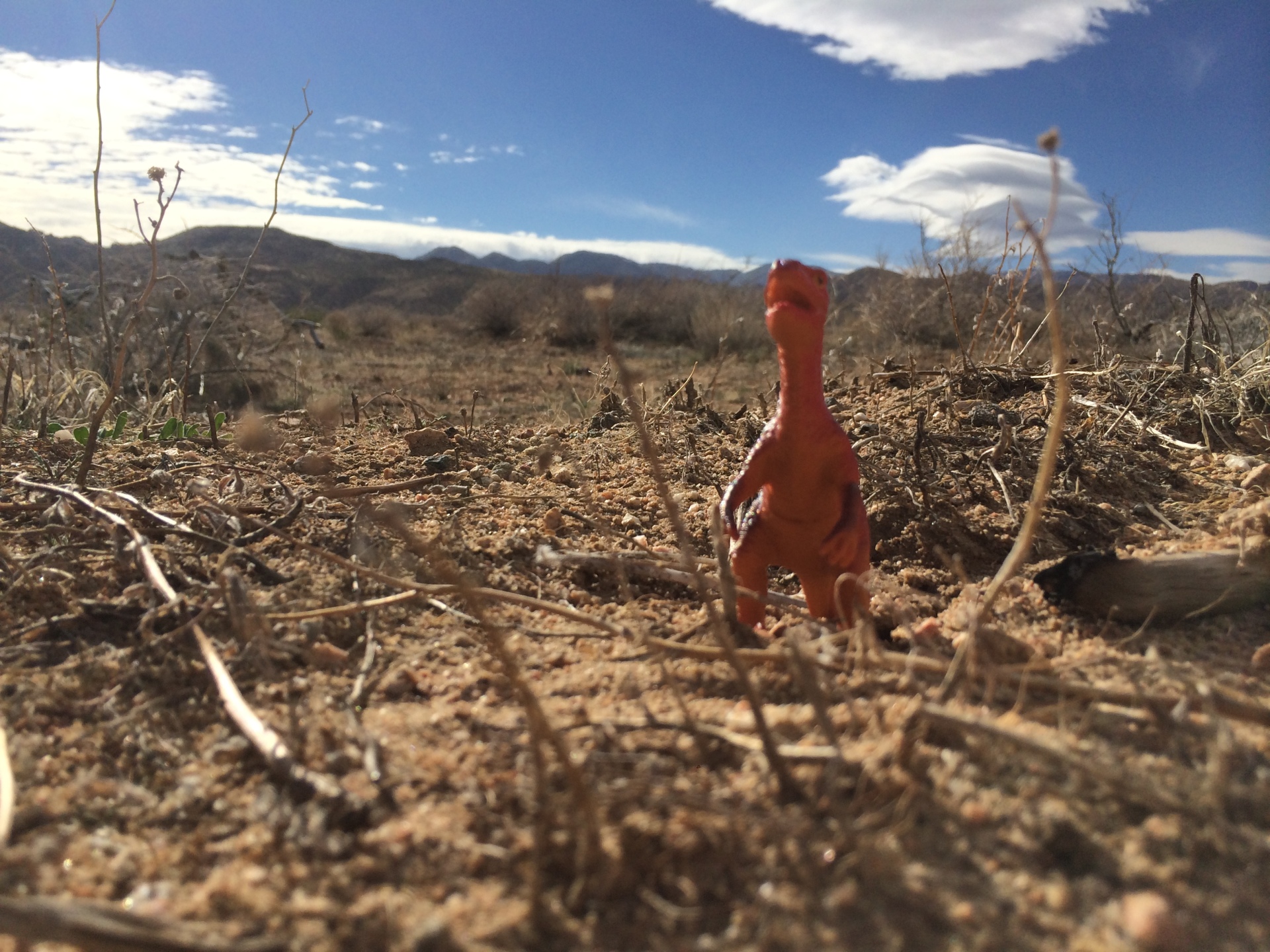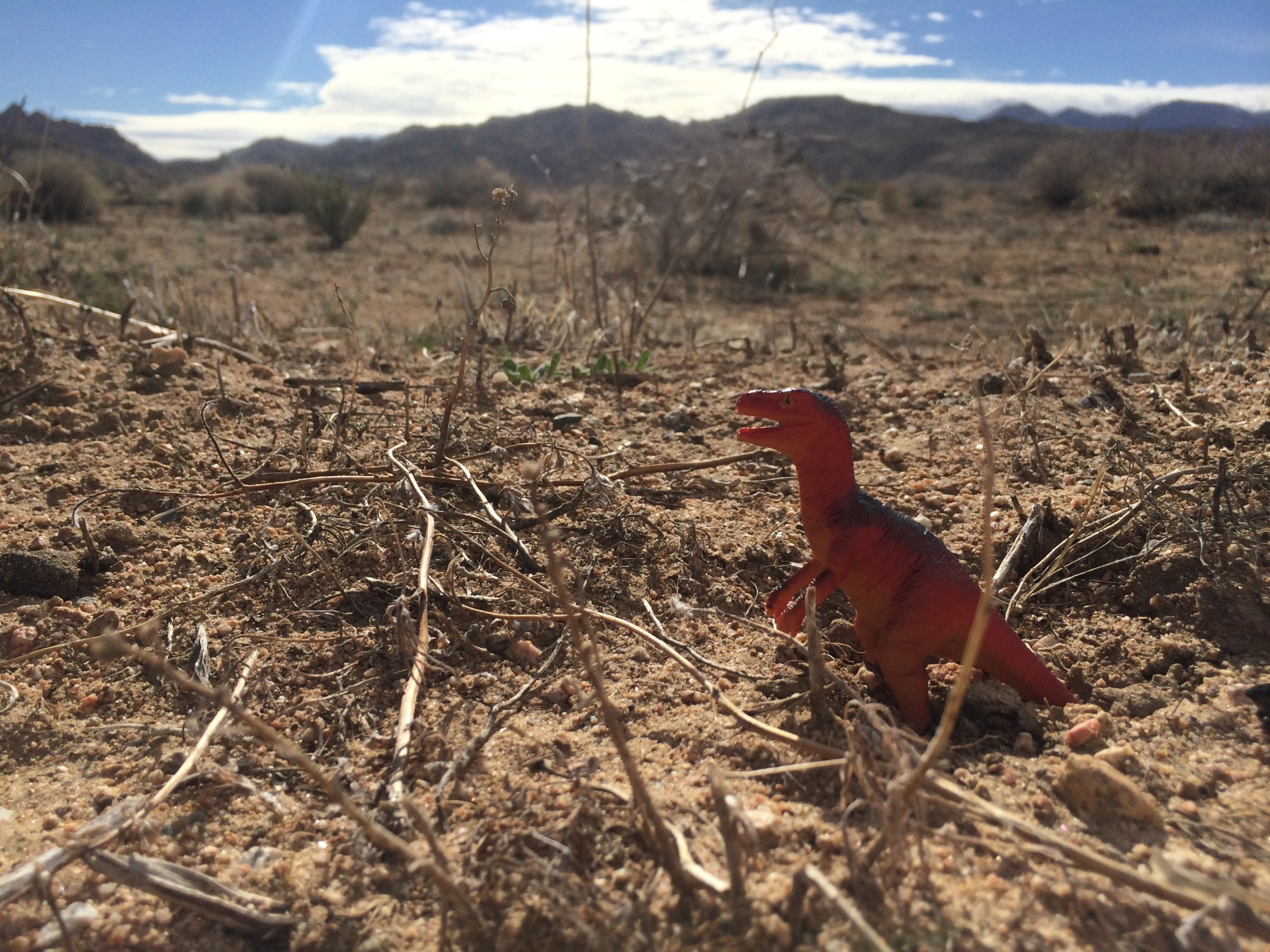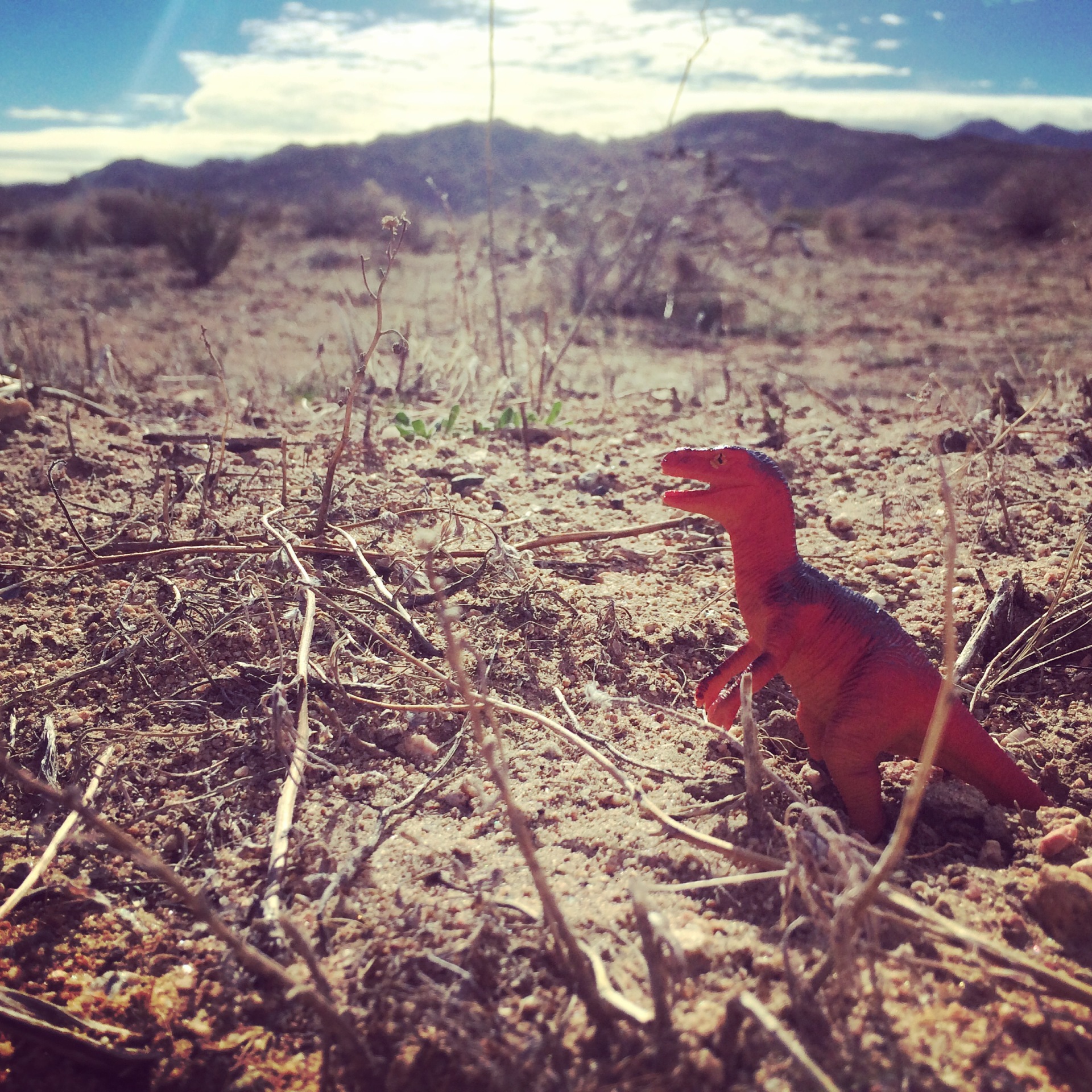 … Of Dino of course! Drew just happened to come across a pack of plastic Dinosaurs at work that week, not sure how, so I picked the T.Rex naturally and posed him on the side of the road. Now, I say a short photoshoot because we were stopped on the side of the freeway and wanted to make it as quick as possible! But it was a bit of fun, so I thought I'd share 😀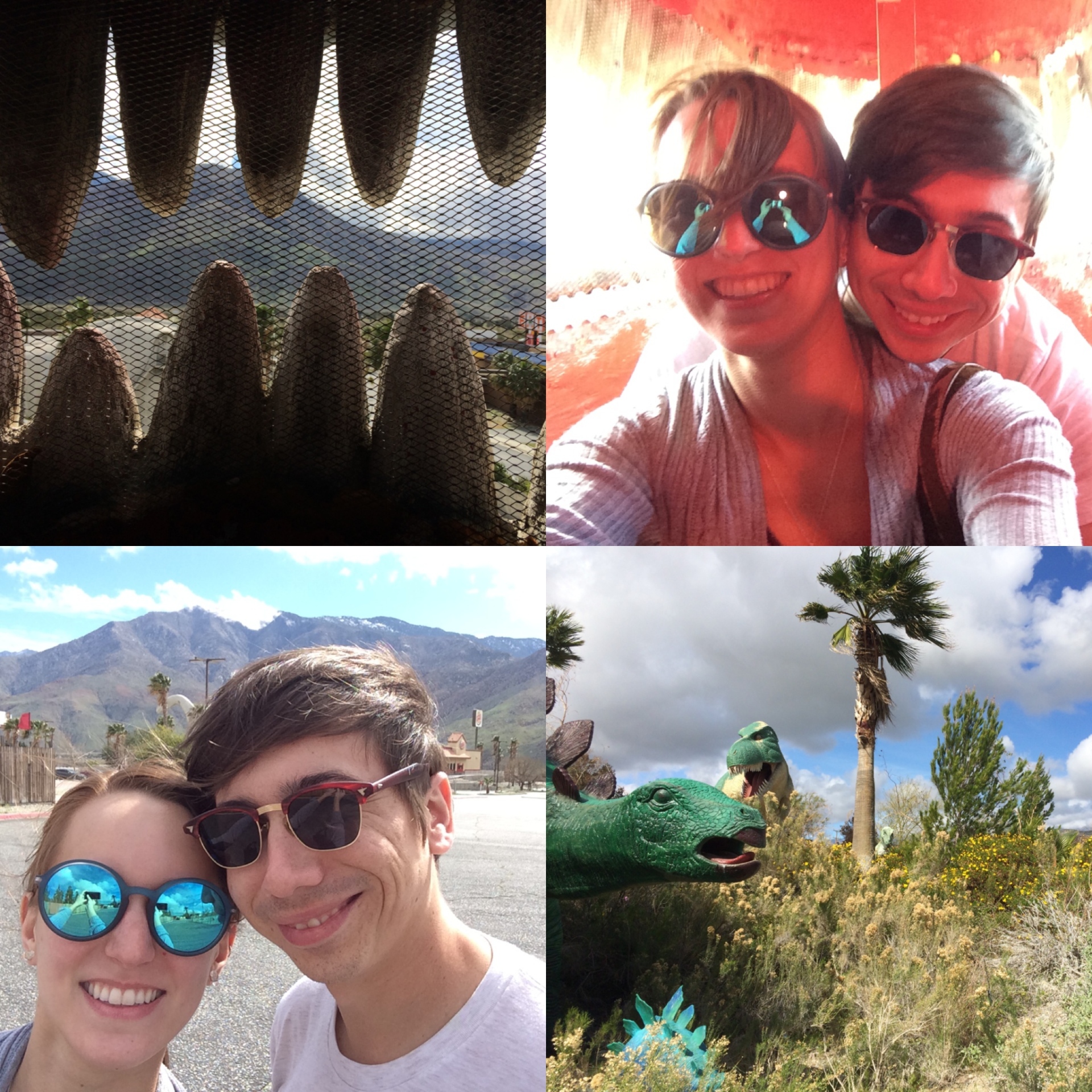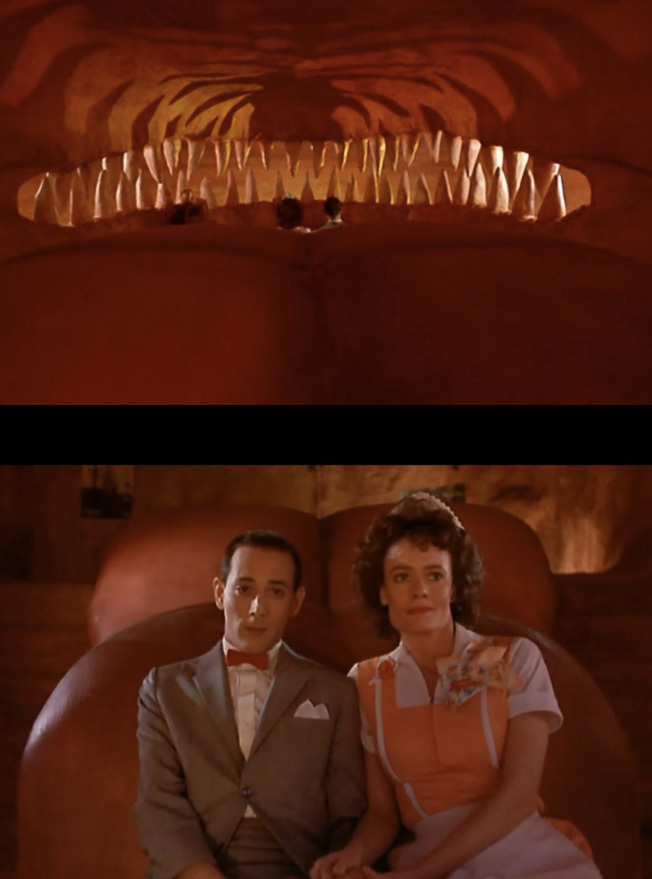 On our way back home, we happened to approach a fairly famous attraction, Cabazon Dinosaurs, these giant fiberglass dinosaurs you may have noticed in Pee Wee's Big Adventure. The mouth wasn't as big as I remembered from the movie but no matter, it was still freakin' cool!
Ok, so that concludes the events and such for February 2016. I had just finished that Harley Quinn corset at the end of December, so as far as projects went, I was on vacation! Anyway, Thank you so much for coming back around to read my little blog, I promise next week I will have more to show & tell. Ta-ta!
Monica 😀