Hello everyone!
I hope everyone had a fabulous and happy holiday season! I stayed in Los Angeles for the first time this year and got to avoid the ridiculous hassle of traveling. It was pretty cool haha! This year was also the first holiday I've had with my own pets so it was kinda fun to buy them little toys and treats 🙂 They loved it, especially Bart as you can see..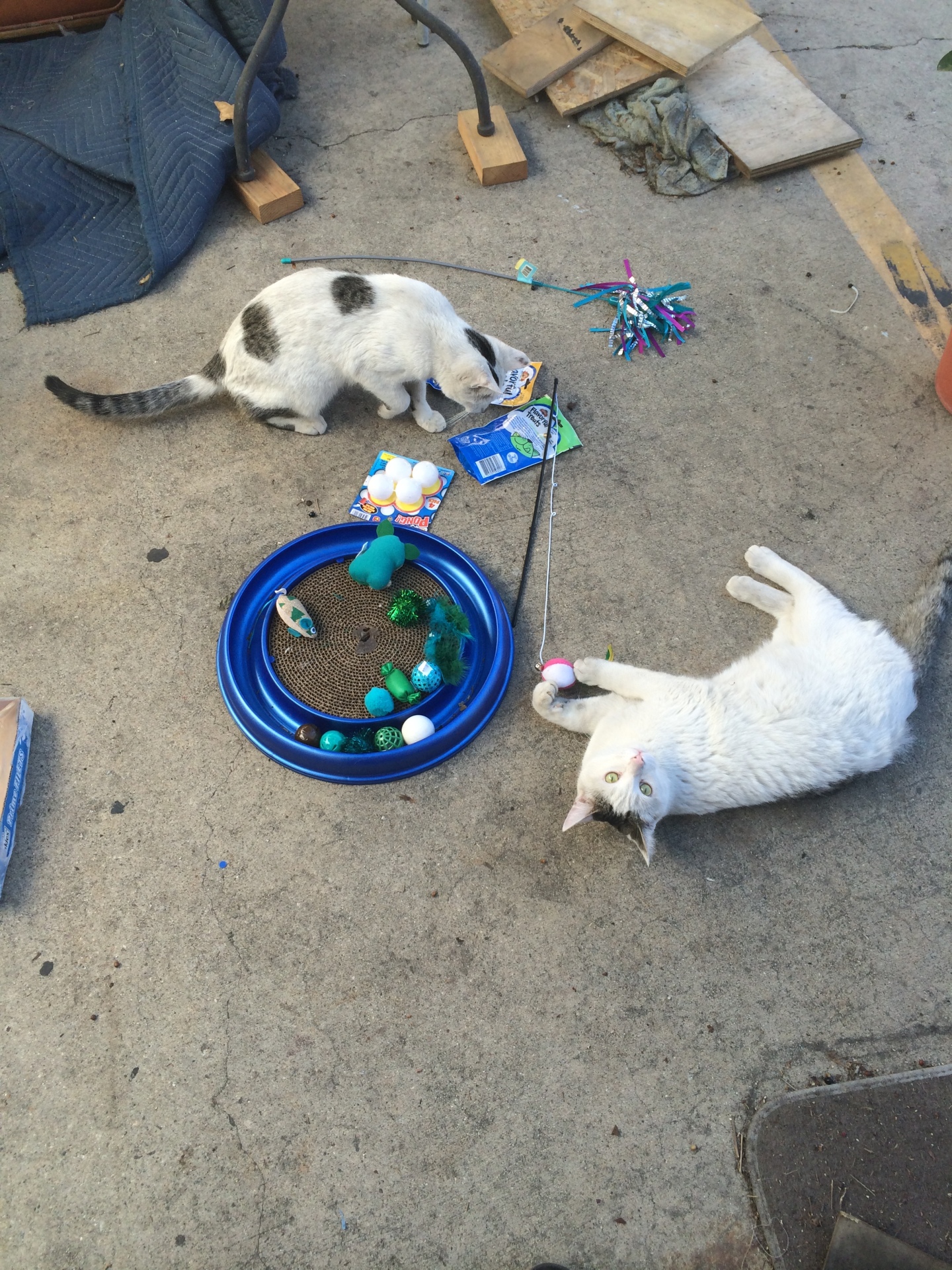 Teeny Toby and Baby Bart. Pretty must have been getting her beauty sleep…
I went to a New Year's Eve party in Calabasas where I won a costume contest for the Harley Quinn corset I made (we got a 2 night trip to La Quinta Resort & Spa!) Needless to say a great start to 2016!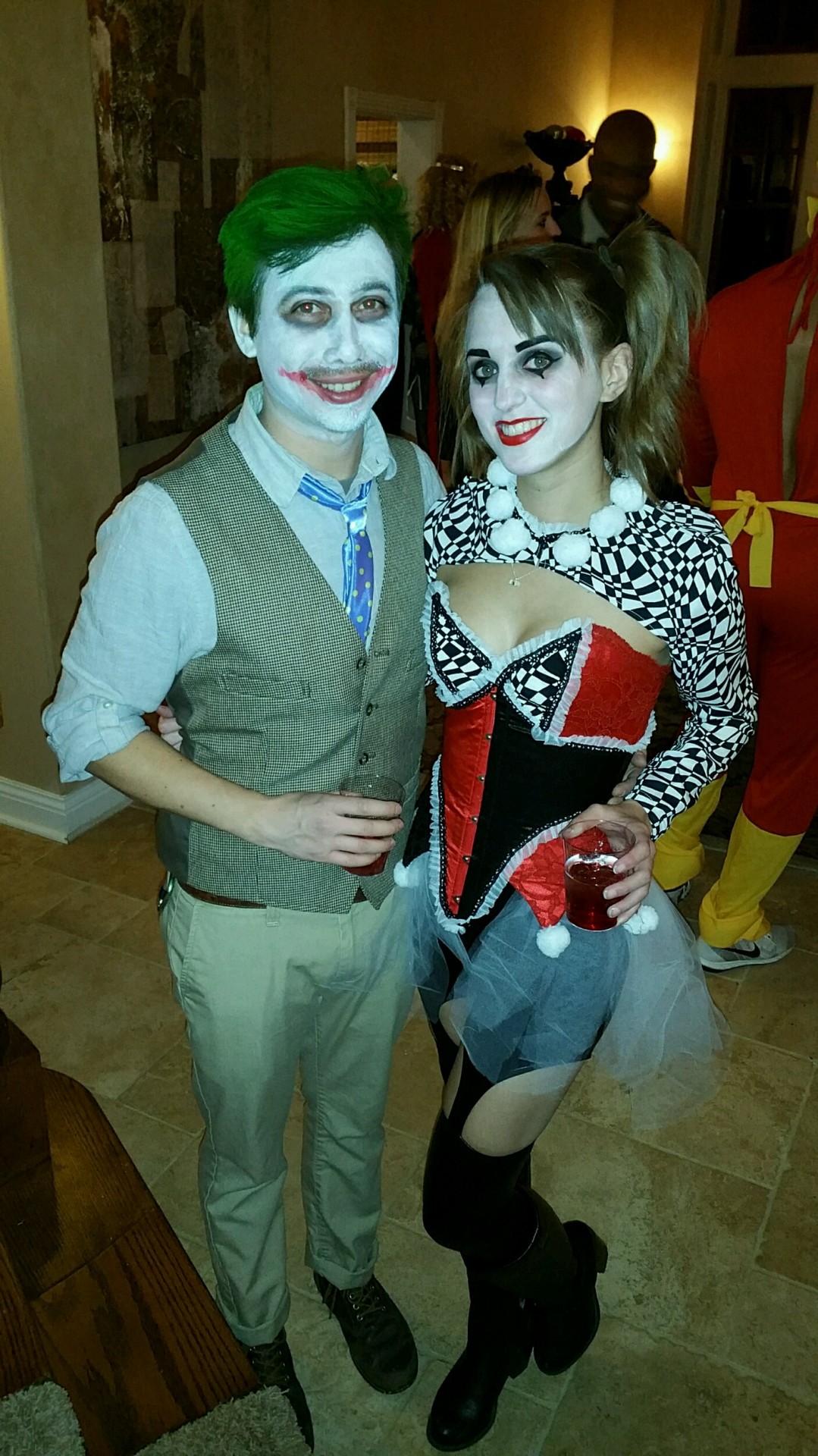 My BF Drew and I (our makeup is on point huh?!…no)
Along with that awesome win, I gained a new bridal client (not at the party) with an Elven dress plus two Elven bridesmaids in mind! I've been able to save more of my money this year, I also have some potential employment opportunities that can further my own career aspirations and Yea, so far so good! As for that costume, stick around for the next post, I'll share the pictures I took throughout the whole Harley Quinn Corset Process.
Thanks for reading 🙂