Hola!
Ok so in the previous post I mentioned I would dedicate a post to the Harley Quinn costume I made for a New Year's Eve party and now your dreams have come true! (haha I know, JK)
I'll start out with how this whole project/opportunity came to be… I work at an Optometry office in Rowland heights where the Doctor, my boss, has a strong connection to sports celebrities (he's a pretty big sports enthusiast!) Well Eric Dickerson, former football player and one of his patients, has a themed New Year's Eve party at his house like every year and he invited Dr. Liu and his staff (that means me :D)
I felt that this would be the perfect opportunity for me to showcase my abilities and promote my costuming business (hello, costume party, people will need costumes again next year!) I had to get going on something super quick so I started sketching out ideas and draping on my dress form.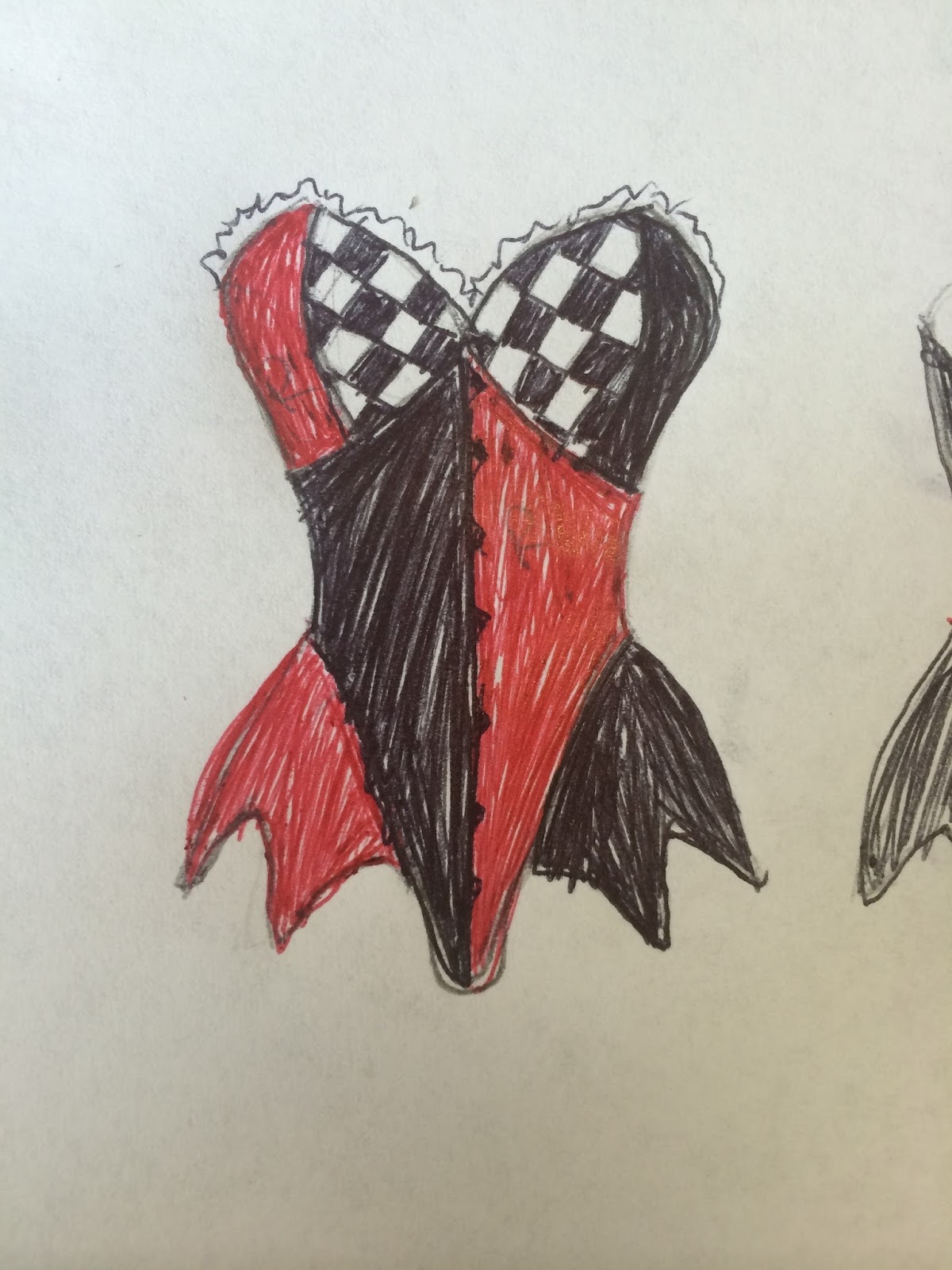 Design sketched out in red/black pin while I was working…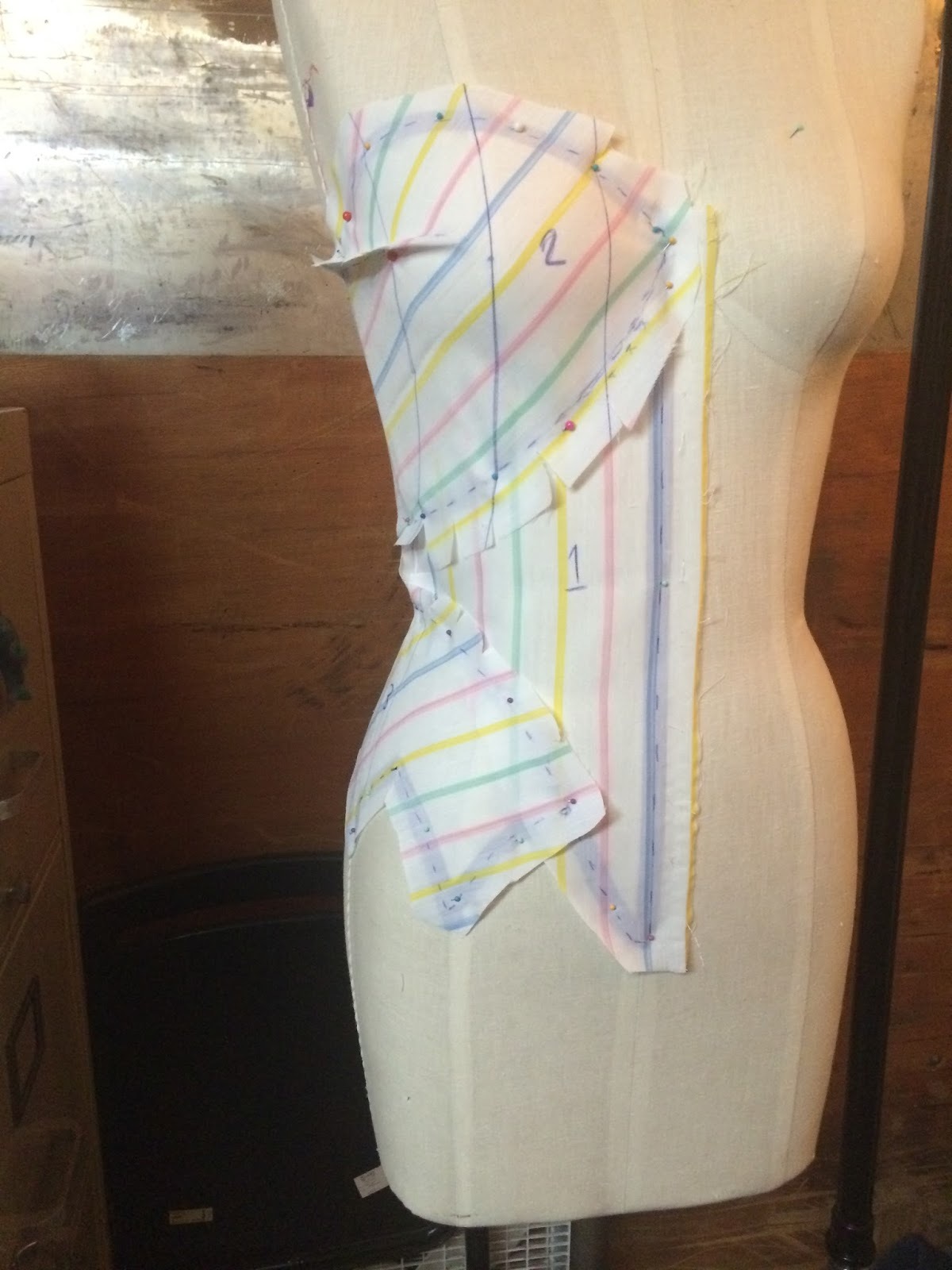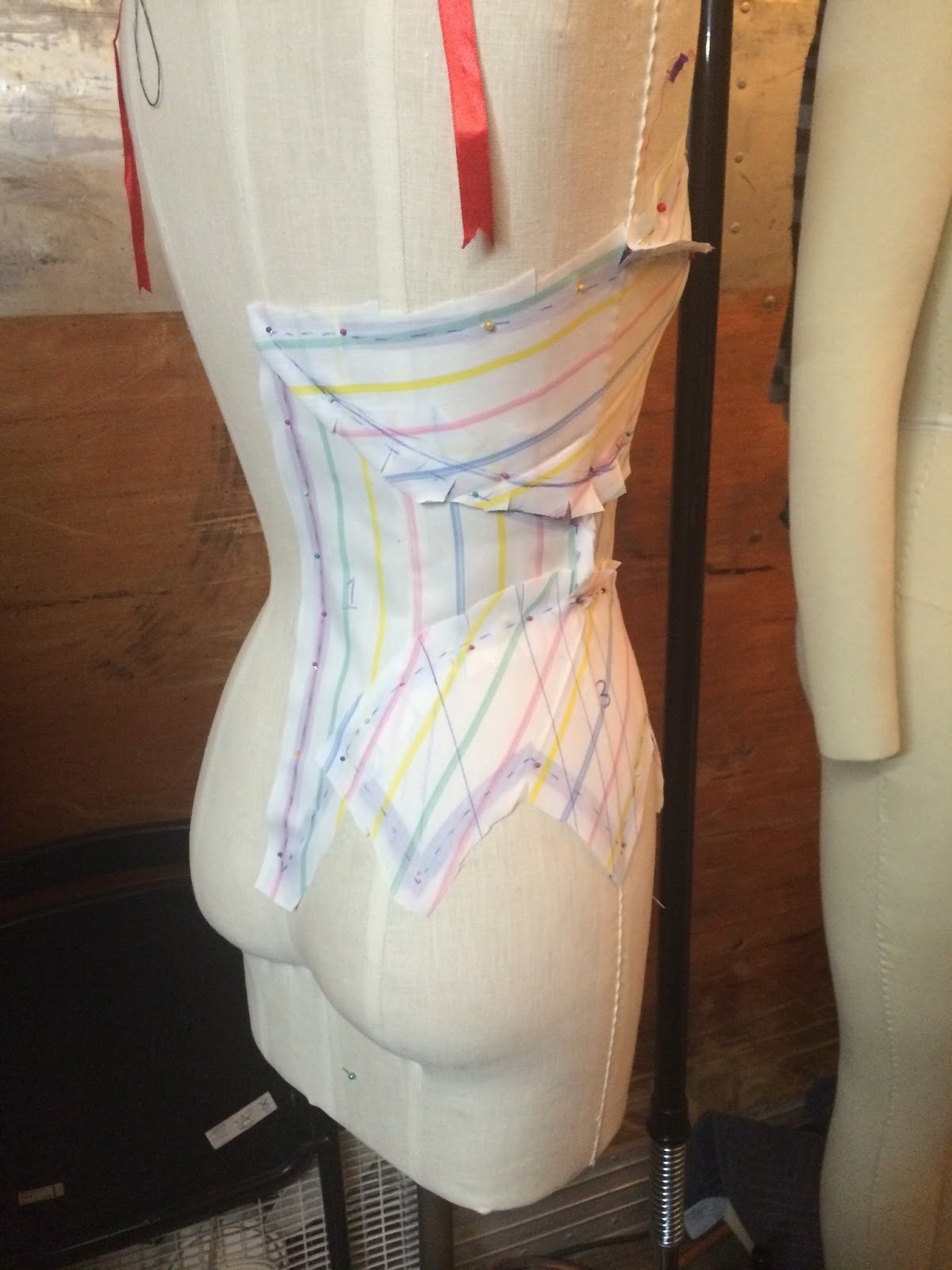 The first drape. I made some significant changes to the seam placement for the final pattern.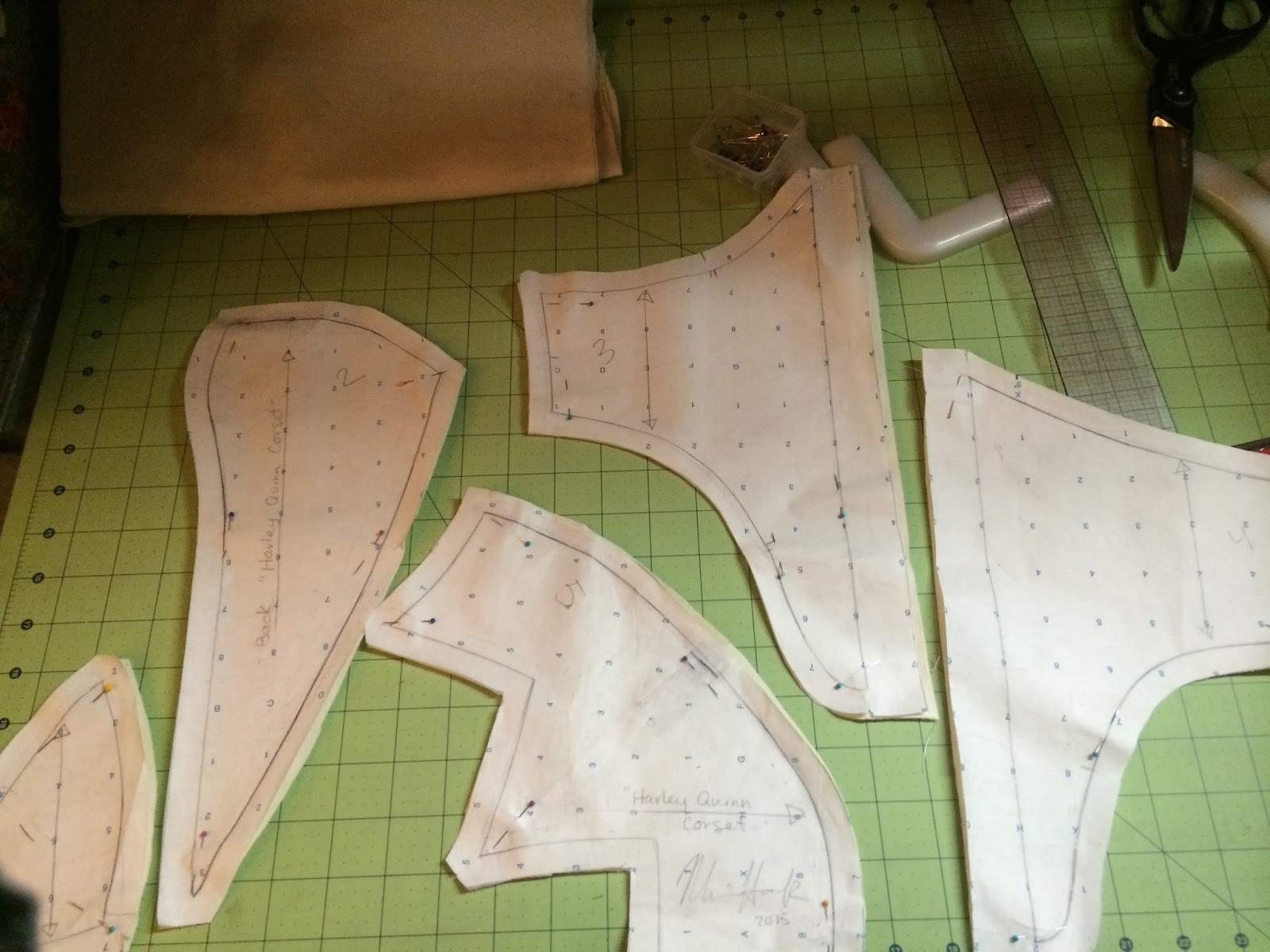 After I was done draping I transferred onto paper to create the pattern and made adjustments to each piece in order to get my perfect fit. For the fabric choices I wanted to of course keep the red, black, and white colors involved but I wanted to give it a much more historical and feminine look with the lace over satin.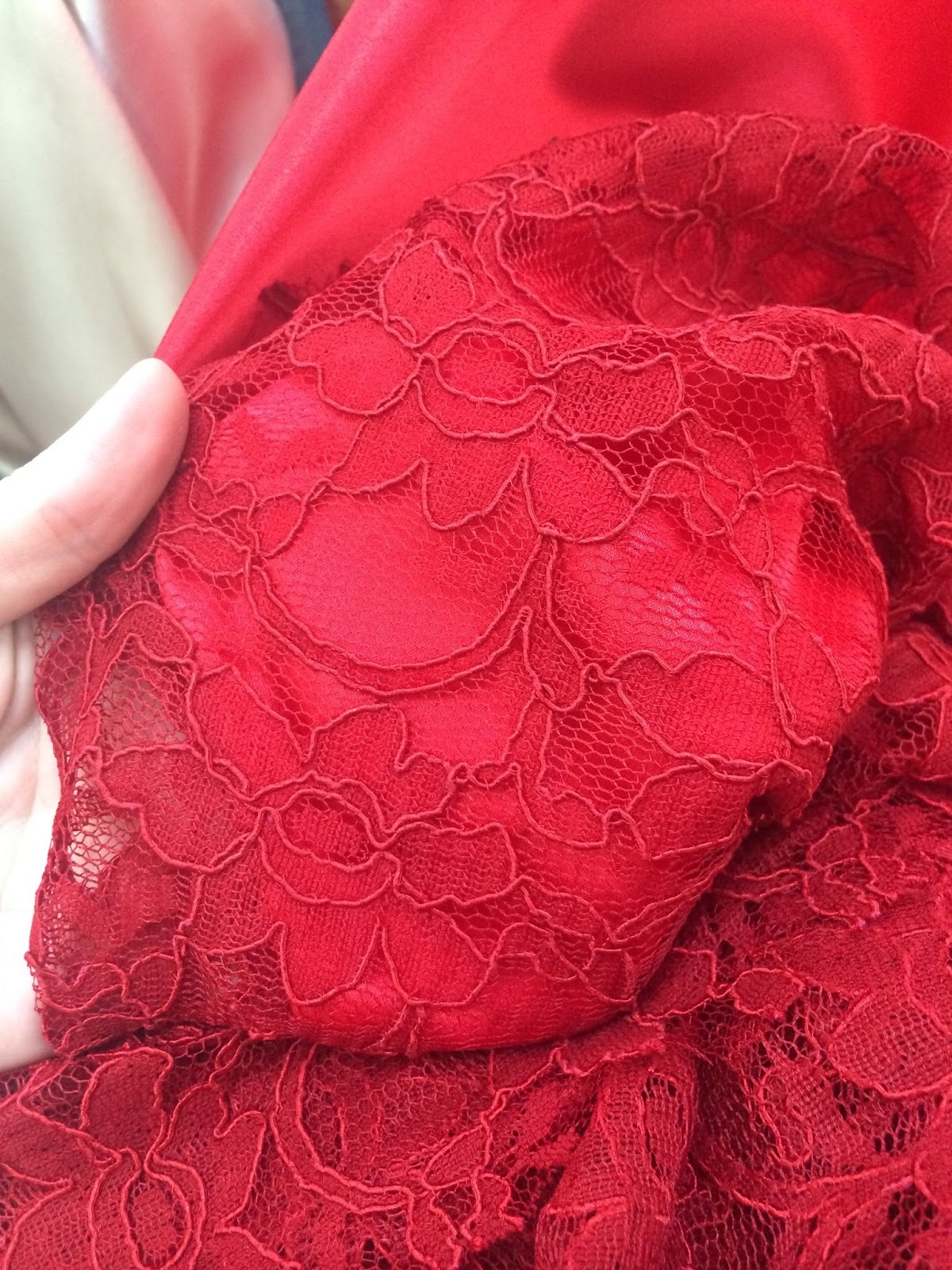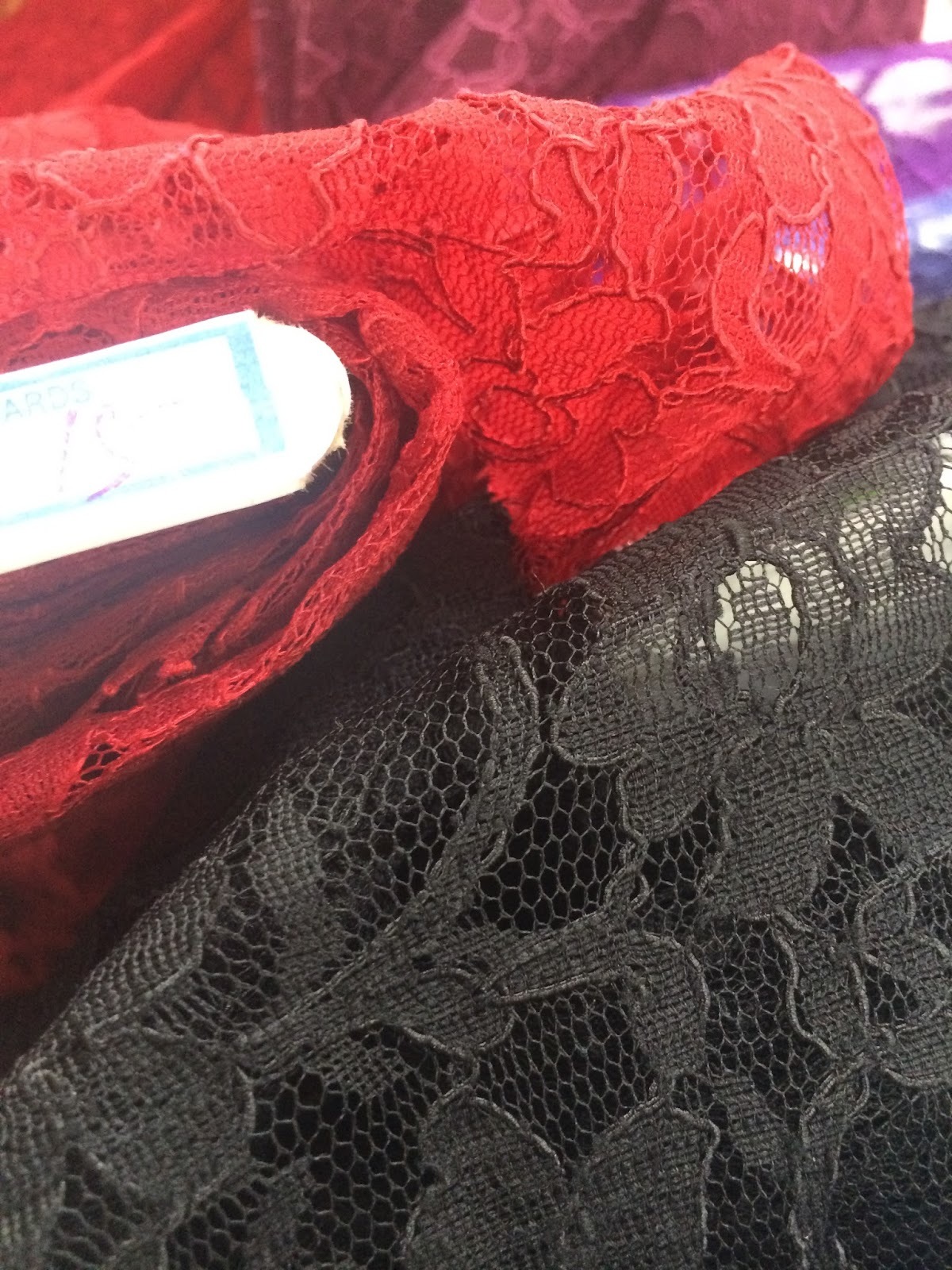 OK so I got the fabric and all the little notions, supplies, and trims let's get to work! Once I was able to finalize the overall fit I had to start out with the canvas foundation to which I would put all the boning into. I also then cut all the pieces in the right colors (twice I cut the middle piece wrong… Twice. UGH!)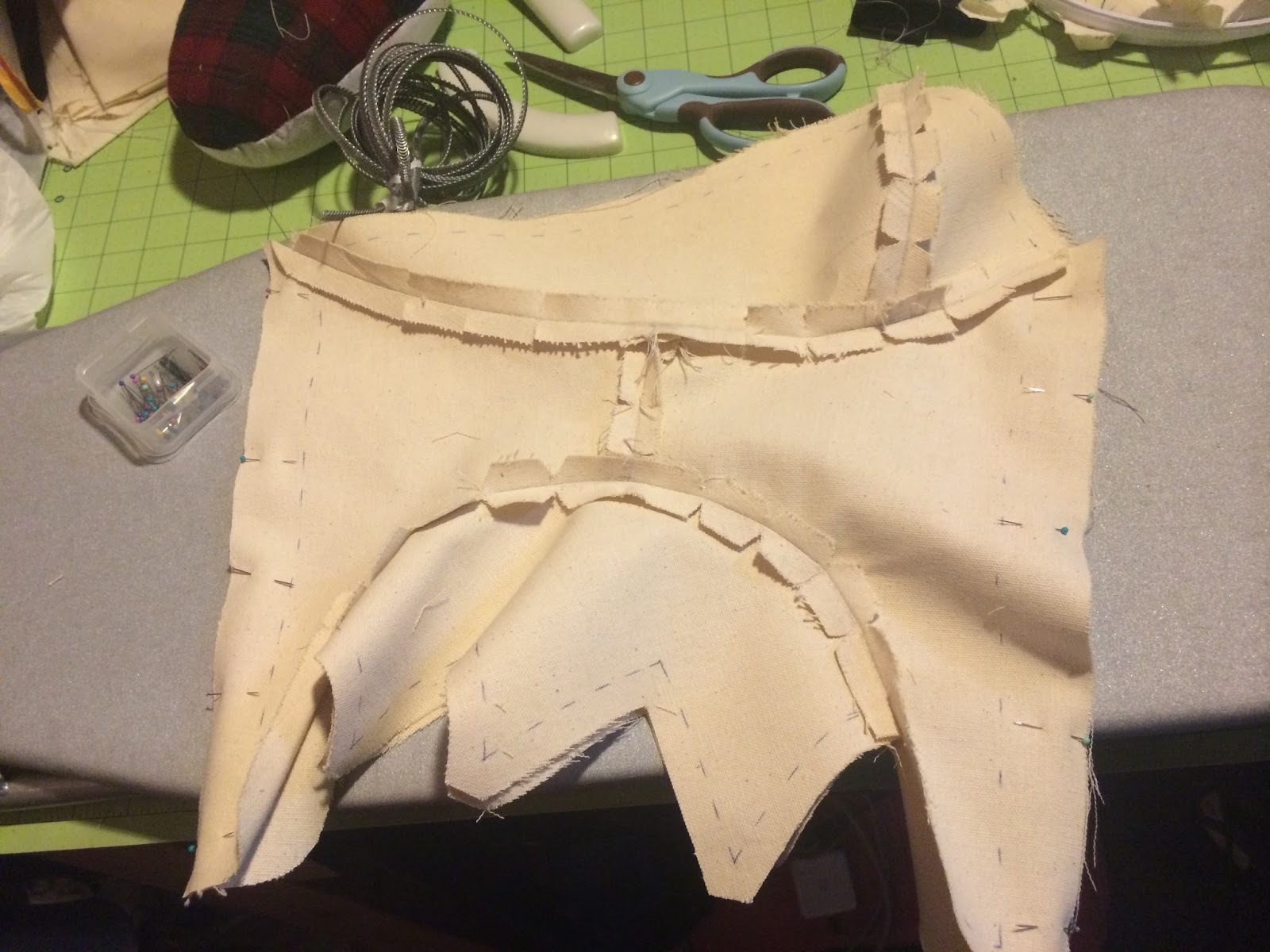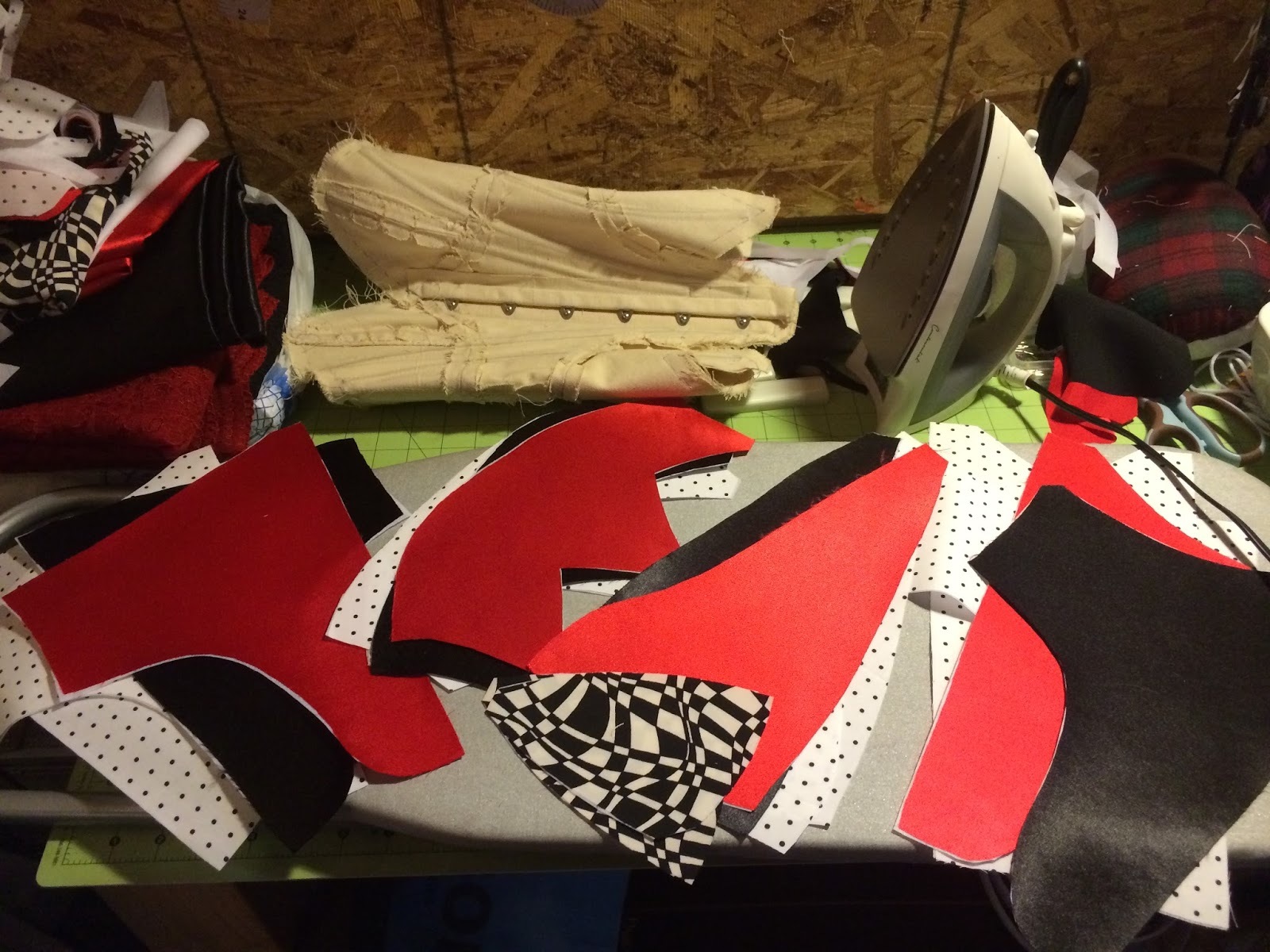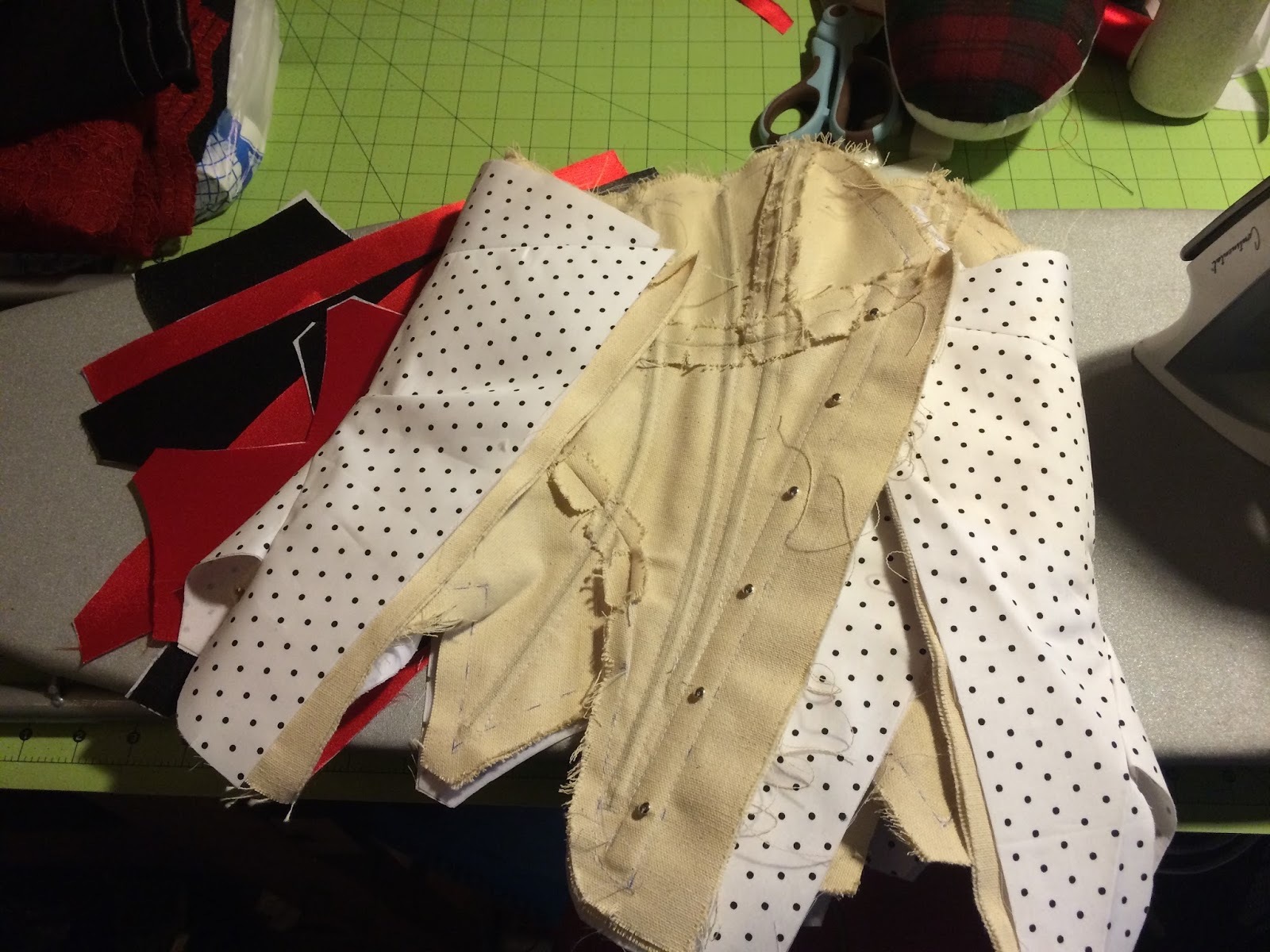 Well despite the two wrong cuts (that's actually 4 pieces that I now have no use for unless I cut more fabric) I had enough and I finally made it work! This whole process ran so smoothly I was honestly surprised!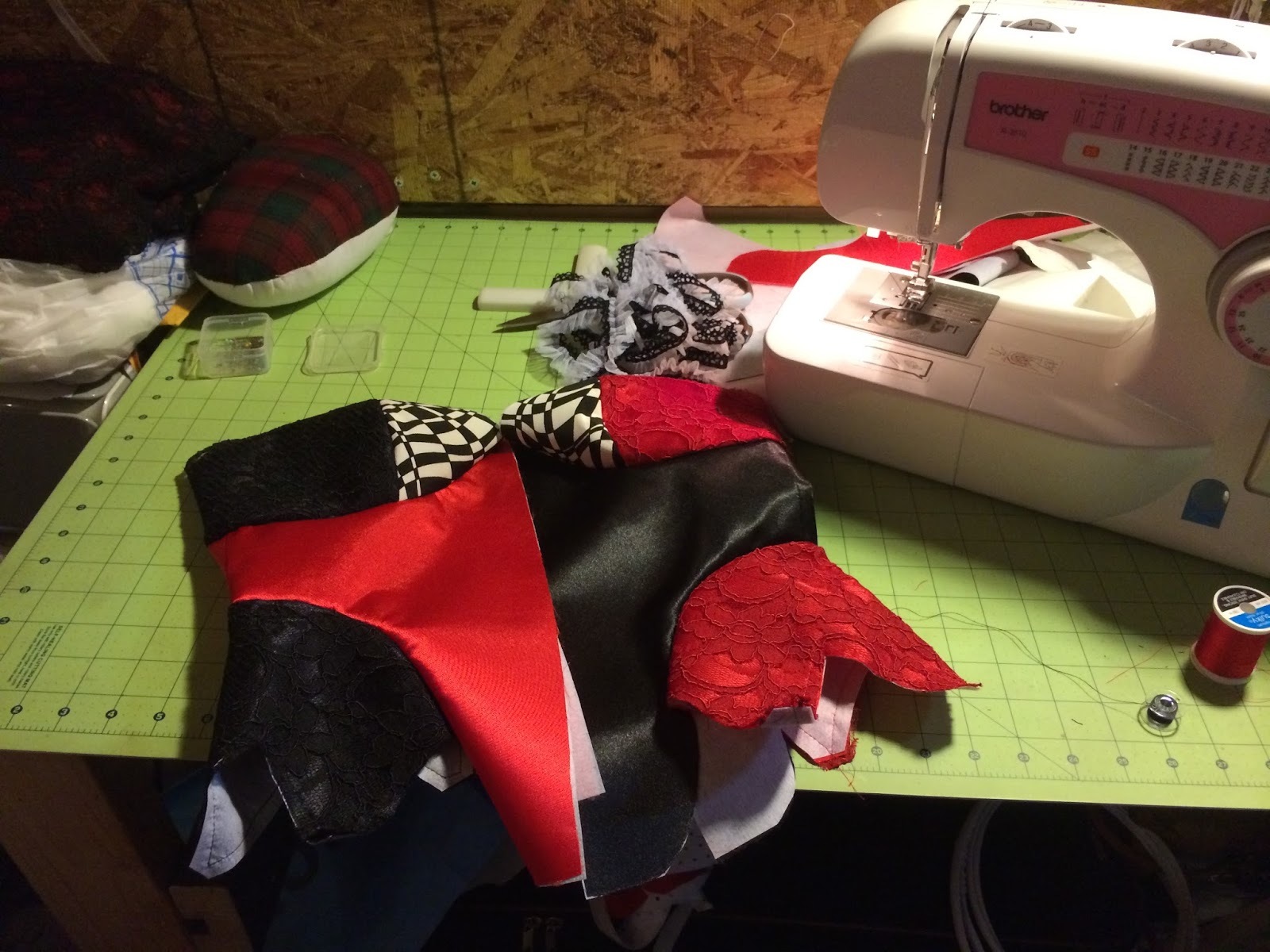 As you can see the satin came out so smooth and flat, no puckers (It made me SO happy!!) This was also my first time working with a busk which went a lot smoother than I was expecting too! I hand sewed the corset face (the top layer) and the polka dot lining around the canvas foundation, which also seemed easier this time around. I guess that saying, Practice makes Perfect is fairly true! hahaha
Alright, so I got the whole construction done without too much trouble, but the tricky part was soon to be: Grommets. With this costume, I decided not to hand sew the eyelet grommets (mostly because I didn't have the time for it but also because the white metal ones I found were pretty perfect!)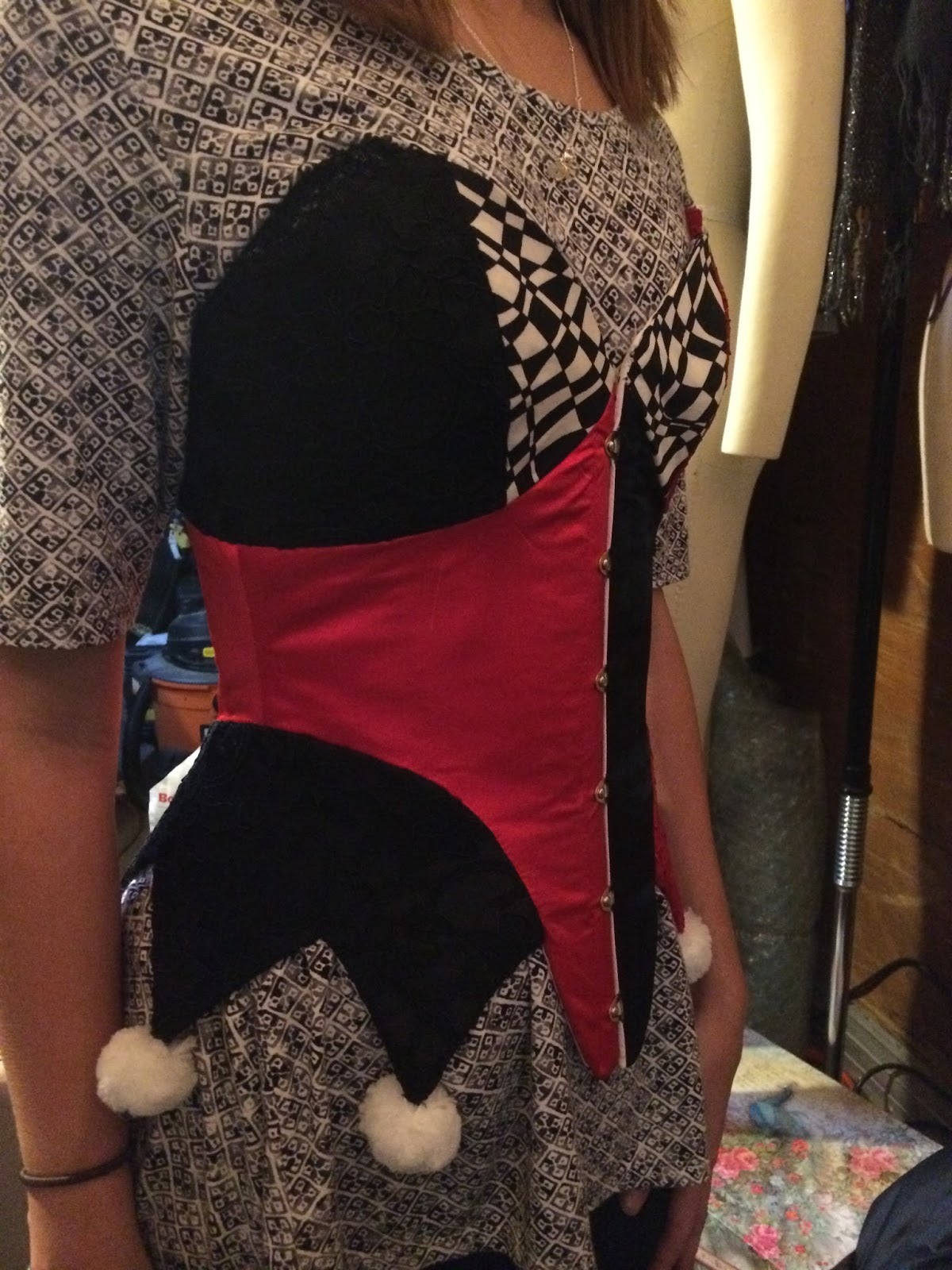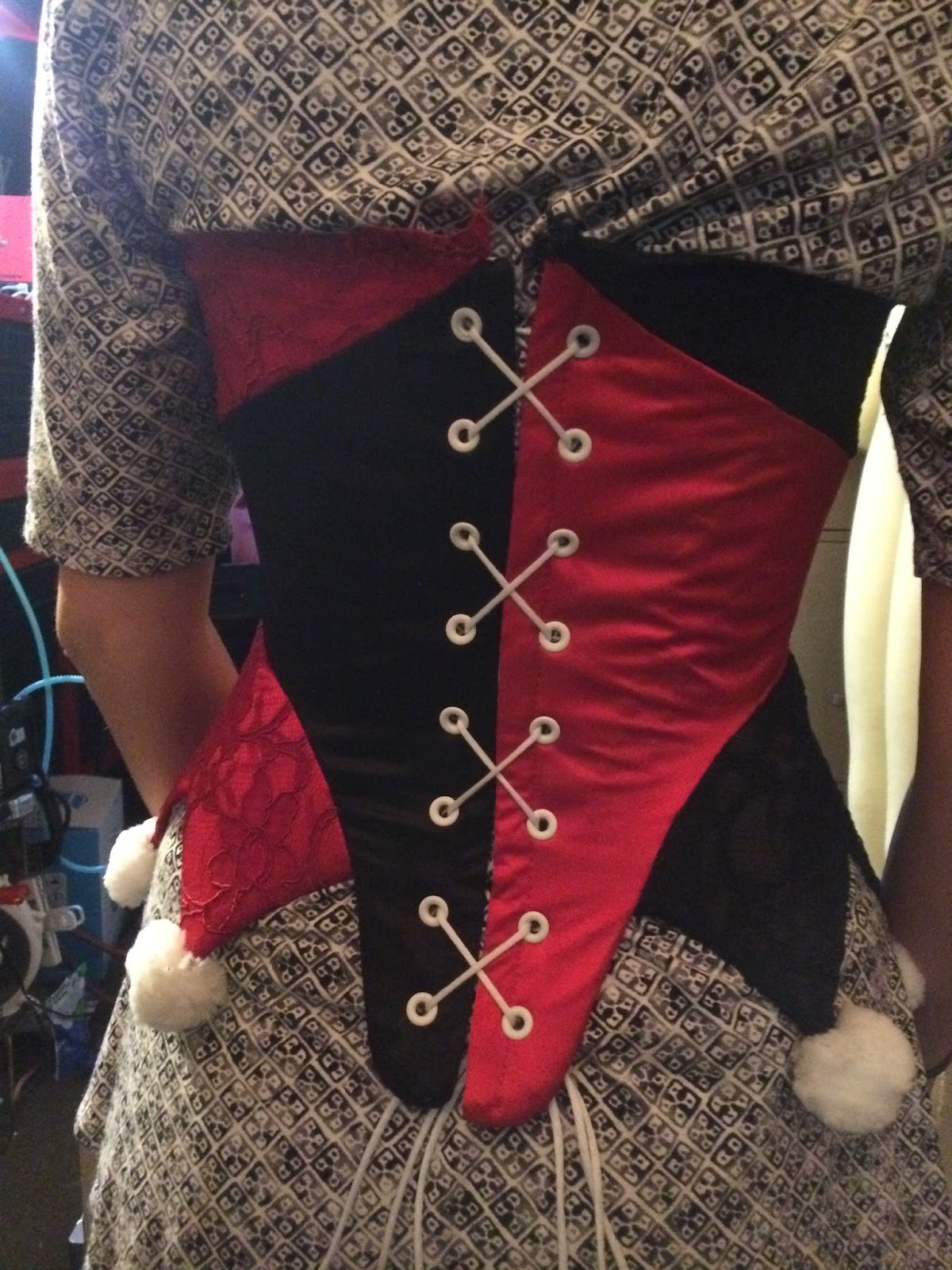 Isn't that Amazing?! Well it wasn't done yet. It was still awaiting the trim. I found this cool white ruffled tulle and black crocheted lace trim that went together with everything so well I was so happy with my choices for this project! It's not always this easy, especially when you're crunched for time!
Oh and I also created sleeves that connect into a collar (this was inspired by the Elizabethan partlet just very modified to where it obviously can't be tucked into the bodice…)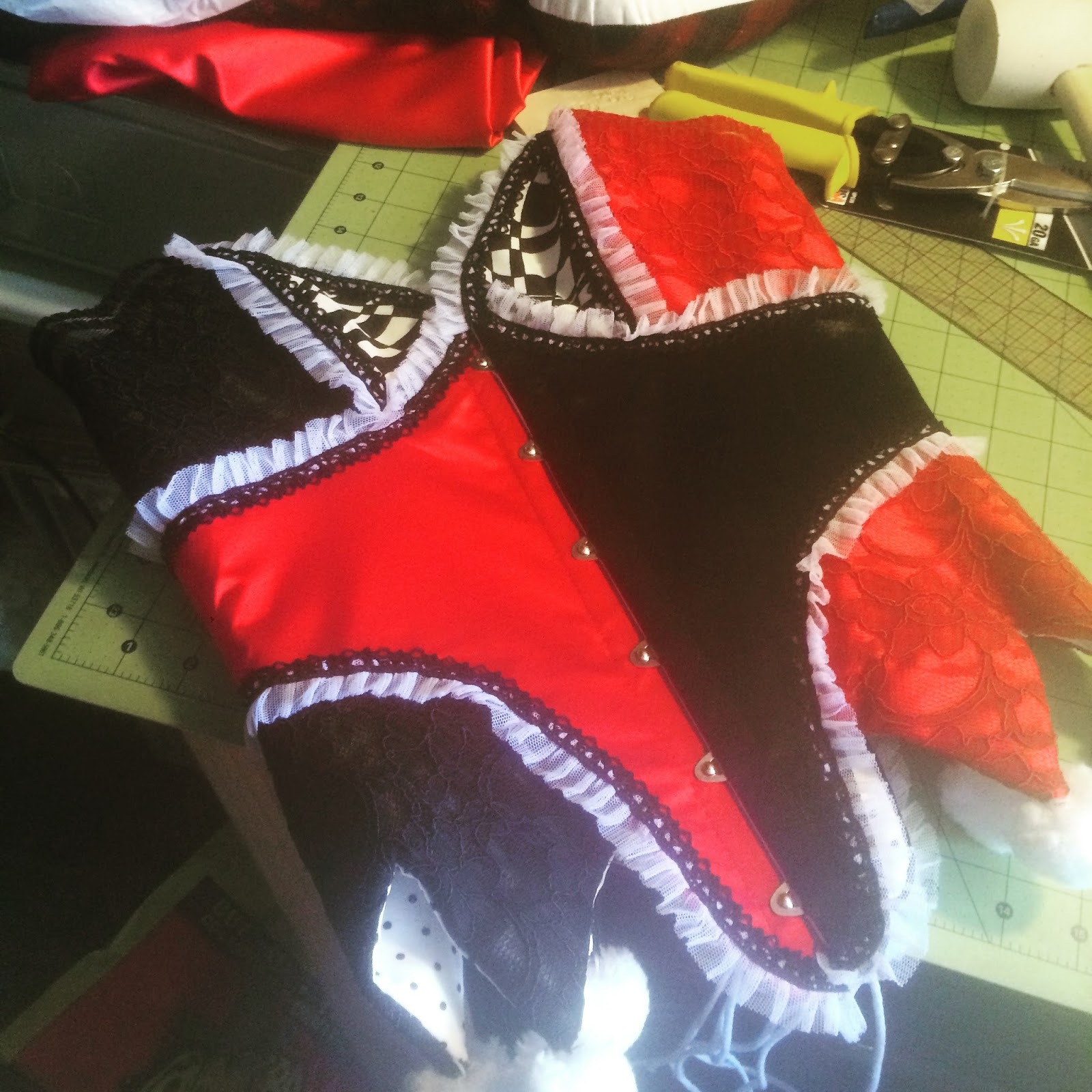 Wooo hooooo this was the finished product and I am So thrilled with how it came out! It was a hit at the party and so much so, I won the costume contest!! (we're going on our trip right after Valentine's Day)
Well I hope you enjoyed the simple tour through my most recent costume project process! It was such a great experience for me, truly testing my ambition under a very tight time frame. Keep an eye out on my website, it will soon be for sale 😀
Thanks for reading!