So you guys wanna know what else has been keeping me busy and away from writing blog posts? You don't…. OK, well I'm going to tell y'all anyway, because…. It's my blog!
1.) I've got cats…

These Adorable little fur-balls were born/raised in the junkyard of my workshop property and I've been socializing them ever since they started wobbling around! After their mom left, I took care of them and you could say they began to regard me as the "Mama cat" (Of course, she came back a few months later, pregnant with another litter!) Well back in September I heard talks about Mgmt wanting to trap-fix-release all the cats on the property (there were apparently 25 cats total!) I became a little worried but I figured they'd come right back with that kind of program. It turned out, they weren't doing that and the cats were being trapped and taken to the pound! Of course, I freaked out because my "babies" were being taken away to a very uncertain future! Well to get to the point, I stepped it up and adopted the two boys from the animal shelter and took the remaining girl to FixNation myself so we wouldn't have any other problems. But the boys ended up with respiratory infections, which meant I had to take them back to the vet for more antibiotics. It was an ordeal! I was lucky to have such a good work neighbor who offered to hold the girl kitty at his home while she recovered! (I can't have cats where I live so they stay outside my workshop, in a cathouse) Unfortunately, the last little sister is still at the shelter waiting to be adopted and it breaks my heart knowing she may never see her siblings again… I'm contemplating adopting her as well, but she's so cute she may have a chance with someone else! So that was One sidetracking issue…
2.) I have a God Daughter!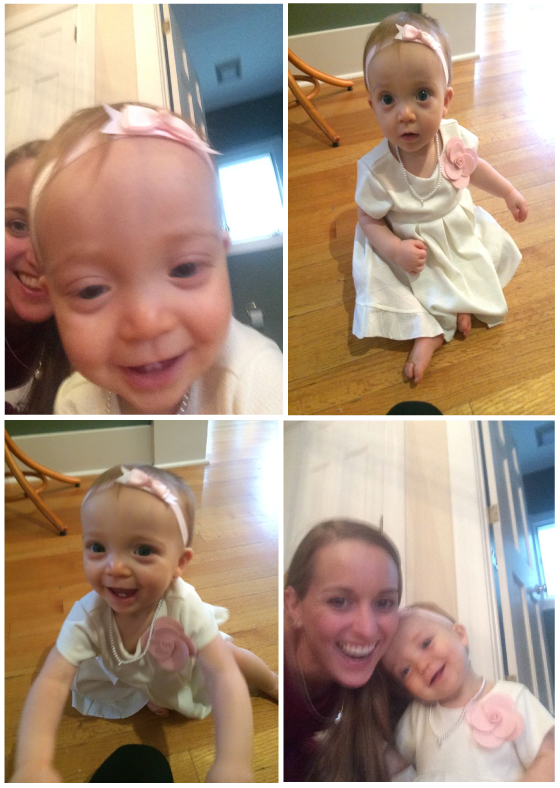 You see, I'm originally from Memphis, TN, and my best friend of 20 years had her first child back in December! It was planned that I go back to attend the Baptism since I am the Godmother. My BFF's parents generously bought my ticket to come out and it was So nice to finally meet my little Livy the night I flew in. She is an absolute Doll; just such a sack of smiles, I love that little girl so much! It's so great to be a God Parent and to live vicariously through your friends with the whole child rearing business, hahaha! Anyway, I went back home for a little over a week for the Baptism and spent some time with her, my parents, my sister/brother-in-law, and pretty much everyone that's important to me here and it really was a fantastic time! But it was a week out of work, both personal income work and business related work, which pushed things back a bit… And of course this was the trip I already had planned before I had to deal with all the cats and their surgeries and antibiotics and the sheer mess of it all! It was very stressful to say the least, but everything worked itself out (thankfully for my Amazing boyfriend and generous work neighbor!) and I am very grateful! So that was the Other sidetracker.
3.) I've been looking for a new workshop…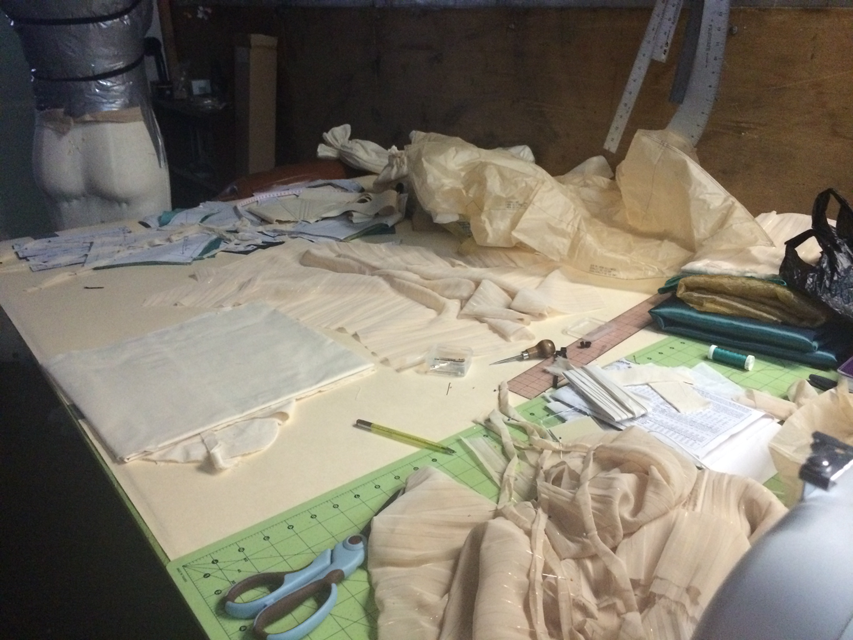 While I Love my current workshop, our neighbors seemed to be moving out and I was hopeful to take over their more spacious unit. But it seemed the other partner (who's squatting in the outdoor space…) wanted to keep it and apparently scrambled to find a tenant in the last minute before I even got the chance… So we now have new neighbors essentially, but it has been quite beneficial to me since the new neighbors are photographers and have proven to be very interested in my work!
So finally, to conclude this unusually long post, stay tuned for those photo shoots by my neighbor, Robert Hayman; they are AMAZING!!!
Thanks for reading 😀