…Here's to the first post, let's not screw it up… OH HI!
So, my name is Monica, I'm a designer, and as of this June I became a small business owner!
"Designer of what?" you may ask… Well, I am a costume designer,  particularly historical costumes from the 16th to the 20th centuries. I also have a very soft spot in my heart for wedding dresses, so I do a bit of that as well (which I'll get to in a later post!)
"What's your new business called?" you may wonder… Well, I am so proud to present, Boxcar Boutique!
I have been sewing since I was 6 years old, by hand at first, and then a few years later I disobeyed my mother and dabbled with the "broken" vintage sewing machine inherited from my grandmother! Ever since then, I've continued to develop my skills as a seamstress (ohhh sexy..) even went to College for it.
Yup, so I went to FIDM (the Fashion Institute of Design & Merchandising) for fashion design, graduated, stayed another 1.5 years to get my Bachelors in business management, graduated from that and then… did nothing with it. Until Now 😀
I had a realization one day that I have a unique talent, with "college degrees" to back it up, and the independent personality to start something real for myself, a Real Career! SO, here I am.
Now, I want you to see something, it's my very first project as a bonafide business: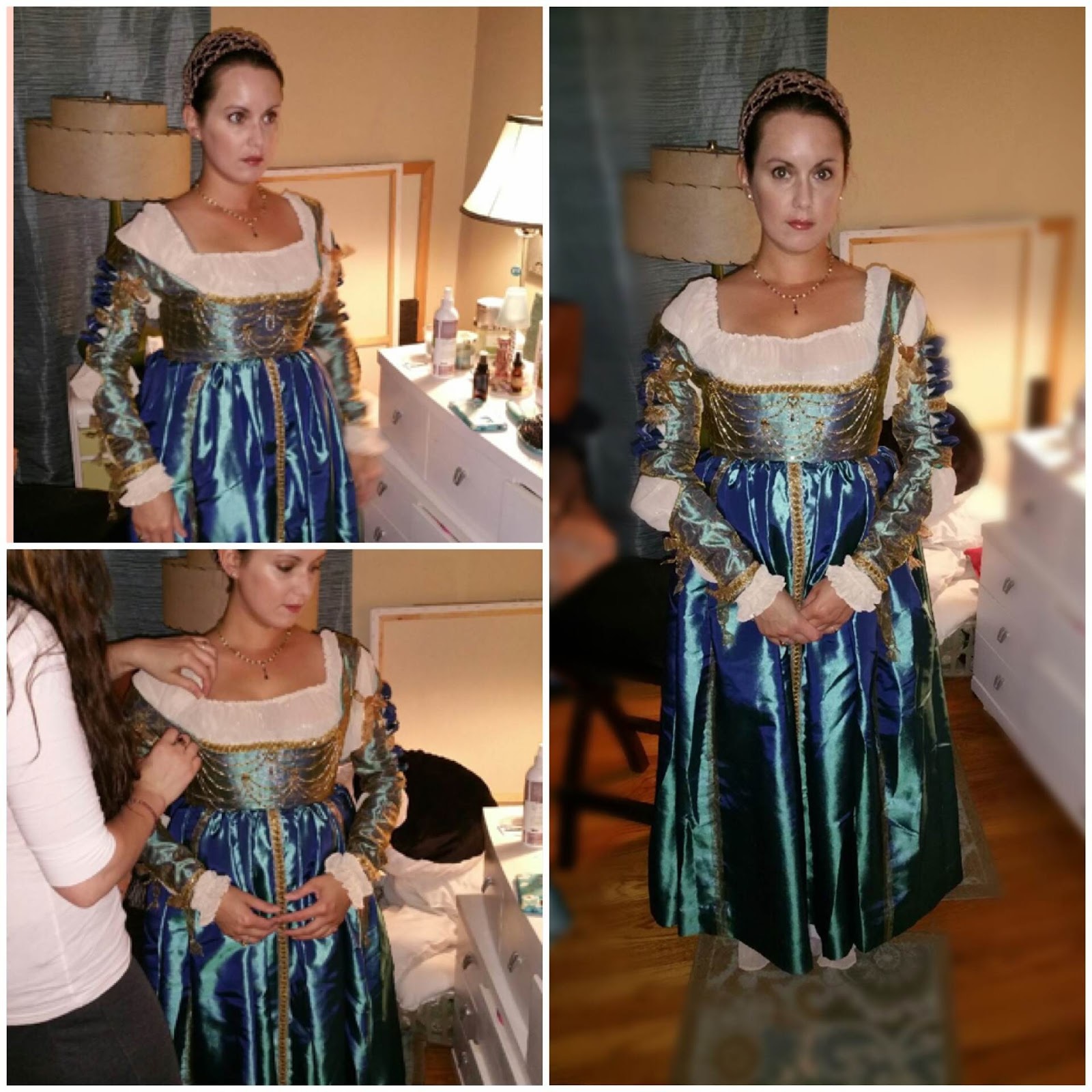 First of all, this is my sister, she was my very first client! Second of all, it was my very first piece as Boxcar Boutique 😀 My sister volunteered at the Memphis Renaissance this past August and I can guarantee she was the best lookin' broad there! Initially, neither of us knew what we were getting ourselves into, but to make a long story short, she's incredibly happy with her gown and will return to me for next year's Faire frock!
Ok, so I feel like I've said enough about myself for now, but stick around folks, I've got plenty more to show & tell!
~Monica